Dining at Westwinds Restaurant
Whether you're a guest at the Pembroke Inn, a traveller stopping by for a meal or a local; the question is, "Do I need a reservation?" The easy answer is No you do not need a reservation but there are certain times it would be wise to have one:
If your group is 8 or greater.
When there is a holiday like Mother's Day, Easter, Christmas, Valentine's Day, etc.
Even though Westwind's can accommodate to over 100 guests, it is surprising how quickly things become busy. As a full-service restaurant, the last thing we want is telling arriving guests, sorry we are full. We prey this never happens but it can, during our busy times or when large groups arrive without a reservation. When reservations have been made there is no way to lose your seats. As an added benefit, guests can choose seating areas they wish to dine in: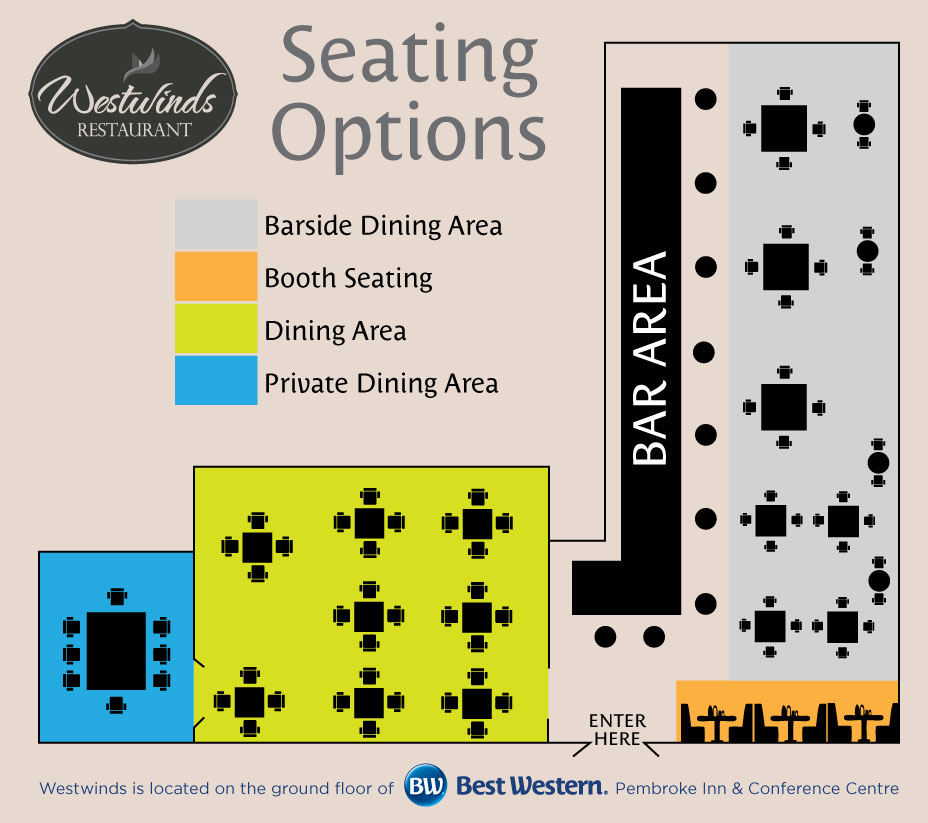 Now that the restaurant layout is clear, it will help you decide on seating at Westwind's. Seating for your reservation is done on a first come-first served basis so please use your discretion when making plans to dine with us.